Sour Gummy Candy IGNITE Pre-Workout Formula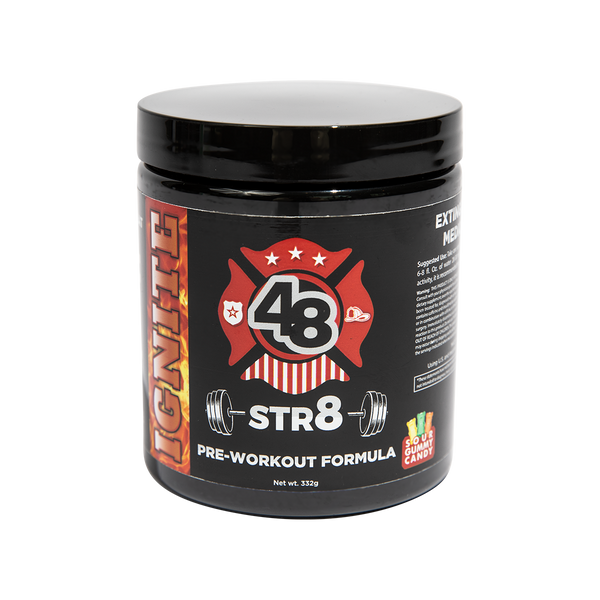 48 Str8 - IGNITE Pre-Workout 
Endurance
Focus
Pump
No Crash
IGNITE is special because it includes:
Beta Alanine – enhances performance by increasing exercise capacity and decreasing muscle fatigue.
L-Arginine – performance enhancing, may help regulate blood pressure and help regulate blood sugar
Creatine Monohydrate – supports muscle gain, enhances strength, and improves exercise
L Citrulline Malate – supports improved blood flow, heart and blood pressure health as well as increased stamina
N-Acetyl-L-Tyrosine – nootropic effects said to increase attention, motivation and concentration. May improve memory, learning, mood and speed up metabolism
Mucuna Pruriens – said to lower stress, reduce anxiety, improve focus, boost the libido, and elevate mood
Huperzine A – supports brain function, memory, focus
Bio Perine – for nutrient absorption, said to improve metabolism, memory, immune system, and mental skills
Vitamins C, B3, B12, Calcium, Folic Acid, Potassium, Magnesium
These ingredients along with the low caffeine content will provide you with everything you need for a superior workout, yet you will still feel great for the rest of the day.