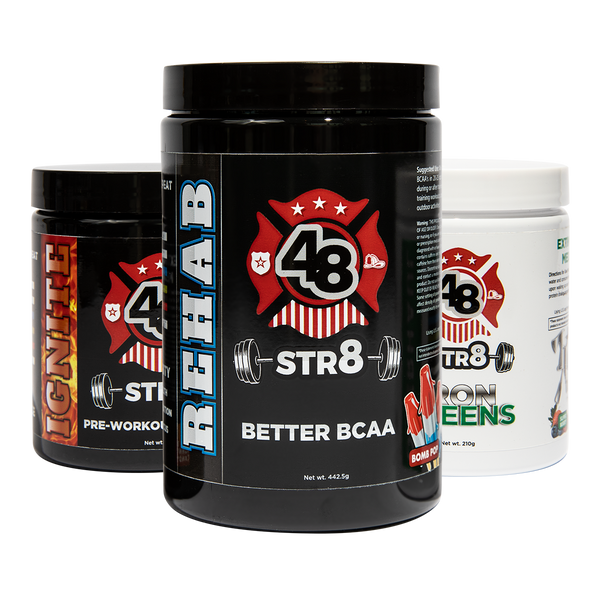 This 48Str8 Stack is created for ON SHIFT First Responders.  It includes:

IGNITE Pre-Workout - Sour Gummy Flavor

REHAB BCAA in your choice of flavor (Bomb Pop, Watermelon, Strawberry Lemonade)

OVERHAUL Iron Greens - Super Berry
The combination of these 3 products provides you with much-needed balance during your shift. Ignite, moderate stim pre-workout gives you the perfect amount of juice! You can work out thoroughly and efficiently without the worry of catching a call and having a heart rate spike. Secondly, The REHAB BCAA supplies you with the much-needed hydration, muscle repair, and focus to recover from your workout and get you thru the day.  Finally, the OVERHAUL Iron Greens will fill the gaps in your daily intake of nutrients.
This Stack is just like a controlled burn - Intense but disciplined.